Website Design Process
From concept to launch, we design and develop custom websites that utilize the best tools available to effectively execute your project. Leveraging today's best web practices, combined with years of experience, we aim to provide you a mobile responsive website that can benefit all facets of your business by utilizing tools ranging from Content Management Systems like WordPress to Google Analytics for website tracking.

Although the needs of our clients can vary greatly, our goal is to provide a smooth, simple, yet comprehensive website design process. Keep reading to see how we get web projects done.
1. Identify
Our process starts with understanding your brand, needs, business objectives, and goals for your website. This is usually accomplished at the beginning of the engagement with an in-person meeting or a video call. Once we complete this portion we develop an appropriate timeline and project plan to accomplish your needs.
2. Research

We conduct extensive research on your industry, competitors, audience, and keywords to create a tailored UX, design, SEO, and content strategy fitted to your website's needs.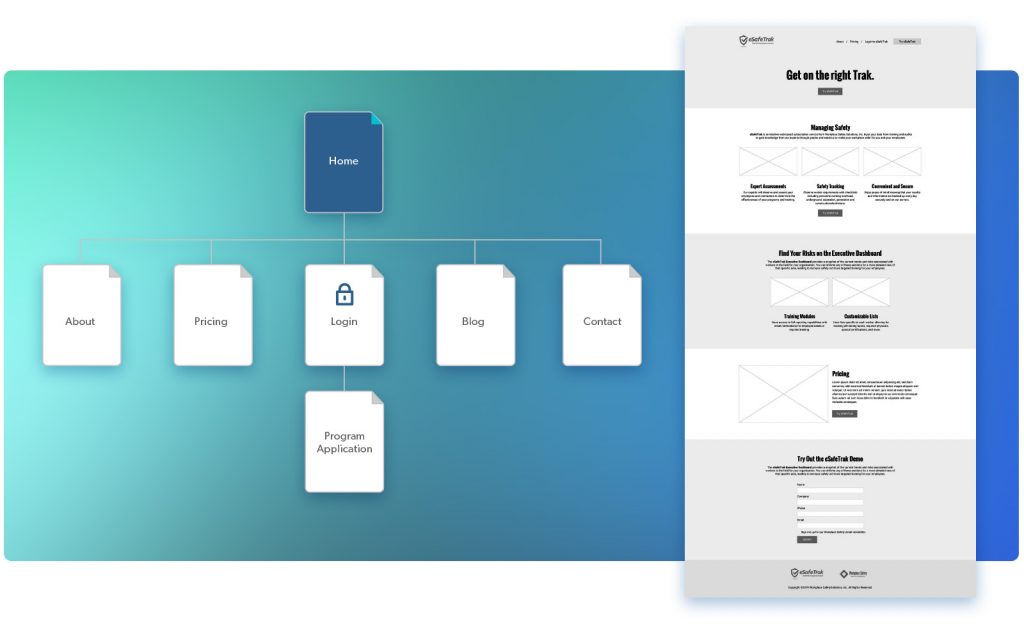 3. Design Mockup

Based on the research that was done we create a sitemap and wireframe of your project. This helps us define the key features, functionalities, and structure of your new website. Once we have the bones in place we fill in the empty content blocks with design elements to bring your site to life.

4. Develop Staging Link

Once you have had a chance to review the design mockup with your team, we make any necessary changes and begin developing the website. We use a staging link to give you an idea of how your website will look and respond online without your website being visible to the general public.

5. Publish Live

Once you have reviewed the staging link we make any additional changes that need be done to the site and get the hosting and server requirements ready to go. We offer ongoing server and hosting options, but we will also work with an existing host if you have one to ensure that your site is up and running smoothly.
Now that we all know the process, let's get ready to launch! Contact us today for a website design or redesign.