Digging Into The Digital Toolbox
Team Alarie has joined forces with Horizontal Directional Drilling (HDD) of Florida to help further their brand. This included a fresh logo design, dynamic video, and an amazing website to tie it all together. We created a web package to provide them with everything needed to showcase their services aimed towards potential leads. Informing them on what Horizontal Directional Drilling is and how it can benefit their projects along the way.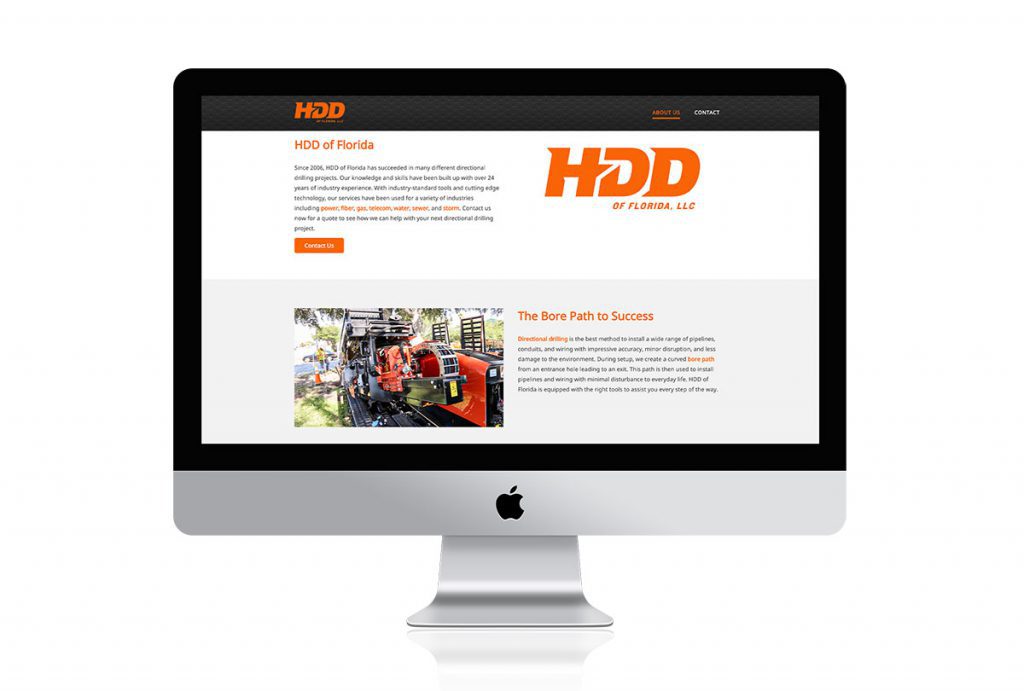 Keeping a user engaged with attention-grabbing videos and content helps reduce bounce rate. Utilizing this knowledge, we combined video and drone footage into a dynamic hero video showcasing key steps of the horizontal directional drilling process. This footage is key to helping leads understand horizontal directional drilling in a visual and appealing way. Check out our collaborative hard work below!
Continuing on with our digital services, our team provided email hosting, Google My Business account creation, as well as incorporating Google Analytics to keep tabs on the sites progress. All these tools and more will help HDD of Florida site grow into a powerhouse reflecting their service.
The perfect combination of Digital and Design!
This project is a great example of how digital and design can come together to make something great. And we're just getting started. Looking to take your brand to the next level?