Best Day to Post on Facebook [4-Steps]
Have you ever wondered what the best day and time to post on Facebook is? There is actually a simple way you can find this out using your own data. Follow the steps below to get started:

Step #1 – Log into your Facebook Business Page and click on "Insights" in the top Navigation

Step #2 – Click on "Posts" on the vertical navigation bar on the left-hand side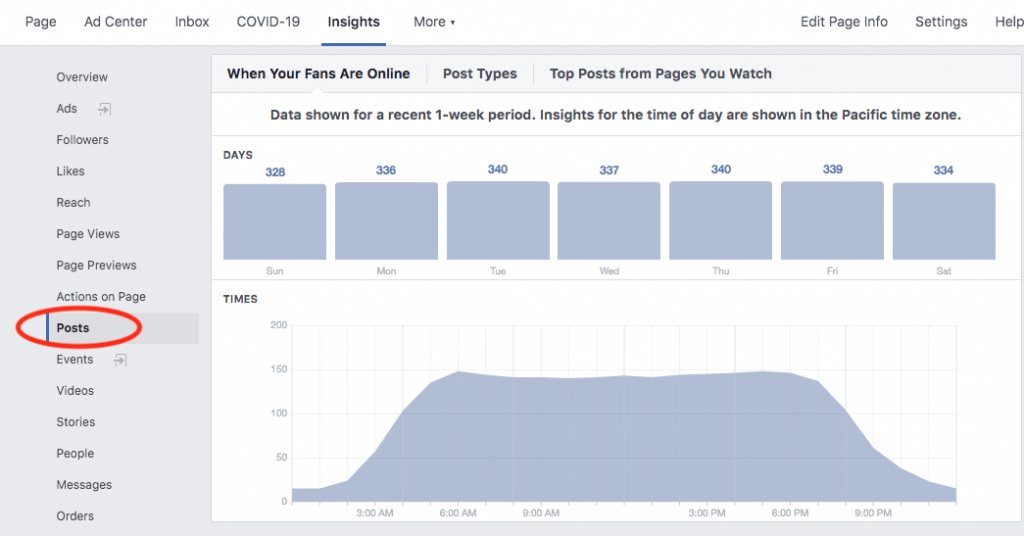 Step #3 – This tab will show you which days have the most number of people online (from your audience). So for us, it's Tuesday and Thursday. You can hover over each day to see a breakdown of the timestamps
Step #4 – Click on "Post Types" to learn what kind of content best resonates with your audience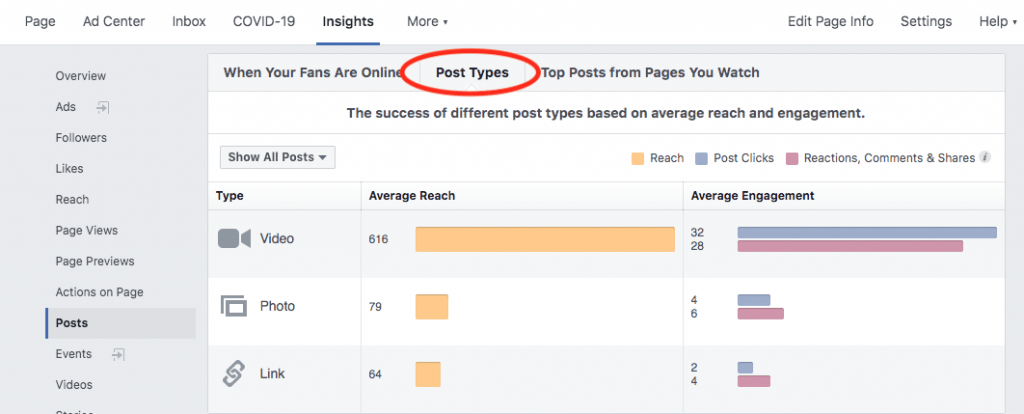 There you have it, 4 simple steps to find out when AND what to post on Facebook!